DBS CORONAVIRUS FAST TRACK RESPONSE
Existing Clients – To Ensure DBS Free-Of-Charge Roles
Staffvetting are working with DBS to make sure all applicable roles are processed in line with this guidance, so please ensure you take the following action to notify us of each application requiring fast-track service:
Create a new check as usual
In the 'job-role' field enter 'COVID-19' after the job role as shown below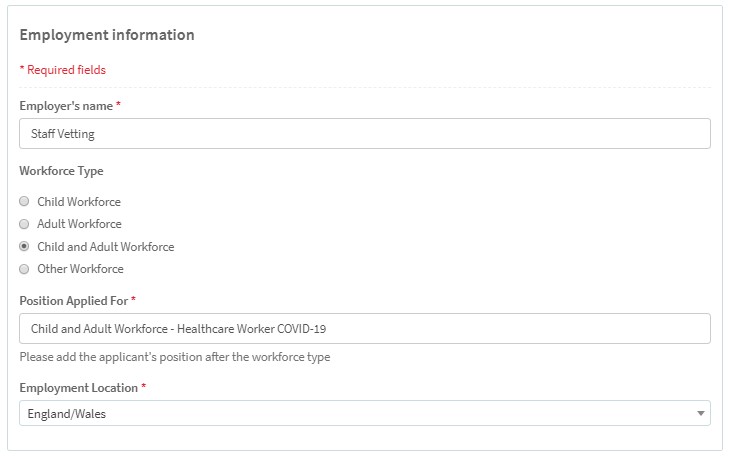 3. Ensure the applicant is identified as a 'Volunteer' as shown below.

4. Our team will process the check immediately upon the submission of a correctly completed application and will provide the outcome via email within approximately 24 hours.
All applications relating to DBS definition of COVID-19 roles will be charged a administration fee.
All applicants will be asked for consent to apply for any type of criminality check however there are strict eligibility rules regarding Standard and Enhanced DBS checks. Please click on the button below for more details.