August 2021
COVID19 – "RIGHT TO WORK" ADJUSTED DOCUMENT CHECKING PROCESS DEADLINES
The Covid-19 adjusted check process of being able to check an Applicant's Right to Work status with scanned documents via video call is coming to an end on 31st August 2021.
After that date, employers must revert back to checking the physical documents when carrying out a Right to Work check.  Retrospective checks between 30th March 2020 – 30th August 2021 are not required providing they were originally carried out using the prescribed manner as set out in the COVID-19 adjusted check guidance.
June 2021
COVID19 – CHANGES TO ENHANCED DBS CHECKS APPLICATION PROCESS
As of 31st May 2021, the Disclosure and Barring Service (DBS) have implemented a change to the Enhanced DBS check application process.  The change means that DBS is no longer able to amend an applicant's personal information on the application form once it has been submitted.
For full information, please visit Changes to the enhanced DBS check application process – GOV.UK (www.gov.uk)
February 2021 –
'Better Health at Work' Awarded to Staffvetting.com
Staffvetting.com are very happy to annouce we been awarded the 'Better Health at Work Award' Bronze Standard. This has been a tremedous effort by our Team to achieve this award and help develop and support all Team members throughout the business.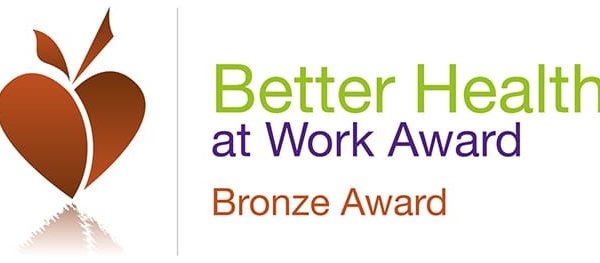 January 2021 –
Staffvetting.com moving offices
Staffvetting.com are thrilled to annouce we have moved offices to the heart of Newcastle increasing our facilities and value while taking advantage of being right in the middle of commercial centre.
Please update your records of our new address, effective of 1st January 2021 :
Staffvetting.com Limited
Clavering House,
Clavering Place,
Newcastle-Upon-Tyne,
NE1 3NG
November 2020
COVID19 – CHANGES TO STANDARD AND ENHANCED DBS FILTERING RULES
From 28th November 2020, the filtering rules for Standard and Enhanced DBS checks were changed.  DBS will no longer disclose youth reprimands, youth warnings or youth cautions.  They will also no longer automatically disclose all convictions where an individual has more than one conviction, instead each conviction will be individually assessed against the appropriate rules.
These changes will have been applied to all certificates processed from 28th November onwards.  Certificates prior to this date would have been processed in line with the previous filtering rules.
For full details on this, please visit https://www.gov.uk/government/news/new-filtering-rules.
October 2020
BS7858 CONDITIONAL EMPLOYMENT SCREENING & SUPPORTING EVIDENCE
Due to recent changes within the new BS7858:2019 Screening Standard, we now need to ask for relevant supporting documentary evidence for all Applicants where Conditional Employment checks will be completed as part of their BS7858:2019 Screening.
Conditional Employment is dependent on the completion of two elements –  Preliminary Checks (ID, Sanctions and Credit Check) and Limited Screening – Verification of last 3-year career history, either orally or by way of supporting evidence.
With many companies implementing strict GDPR processes regarding providing written references only, it is therefore vital that sufficient supporting documents for career history are uploaded at the start to avoid any potential delays in our processing and to allow you to confidently place your staff on client sites, particularly for those within the Security Industry, while the remainder of the full screening is being completed.
For further information on this, please visit our website.  We have a short helpful video which you may find useful to share with your Applicants: https://staffvetting.com/support/bs7858support/
October 2020 –
Staffvetting.com retain their NSi Gold Certificate
We are delighted to announce that we have successfully passed NSi Audit again with NSi Gold Certificate approved.
The National Security Inspectorate (NSi) is recognised as the leading certification body for the security and fire protection sectors in the UK and we are very proud to hold it's Gold Certificate. Another great effort by the Vetting team – keeping quality at the heart of everything we do.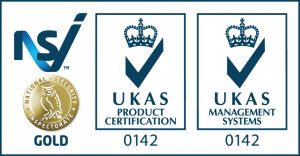 March 2020 –
Staffvetting.com continues to sponsorship Banbridge Rugby Football Club
Staffvetting.com are thrilled to renew their sponsorship with Banbridge Rugby Football Club for the second year in a row. Banbridge RFC is an amateur rugby union club, based in Banbridge, Northern Ireland, competing in the Ulster Senior League and Division 2A of the All Ireland League. The club fields four adult teams, three youth teams at under-18, 16, and 14 level and mini rugby teams from age 6 to 12.
Stephen Brown, Managing Director of Staffvetting.com said, 'Sponsorship is an integral part of our company's ethos. We believe that giving back to the community, whether it be in the form of sponsorship or funding creates a positive contribution for both our company and the receiver.'
For further information on Banbridge RFC, visit http://www.banbridgerfc.com/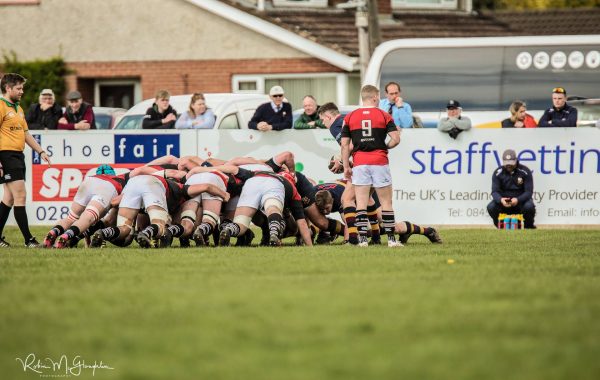 February 2019 –
Young footballers score new sponsorship from Staffvetting.com
Young footballers are celebrating after netting a new deal. North Shields Juniors AFC football team have received sponsorship for their new kit from local business Staffvetting.com.
Leeroy Odd, of North Shields Juniors, said: "With the generosity of Stephen and all at Staffvetting this means that 12 kids from North Shields Whites U11s get to wear top quality kit and play football each week.   "Thank you very much from all the parents and myself, I know it means a lot to everyone involved."
Managing director Stephen Brown at Staffvetting.com said: "We are delighted to sponsor the Under 11s in North Shields. We want to encourage young people to be their very best, whether that's making it big in the world of football or to feel proud standing beside their teammates every week."
North Shields Juniors AFC is a community club, which was established in 1996 with one team.
The club has grown over the years to 48 teams, providing football for more than 600 boys and girls.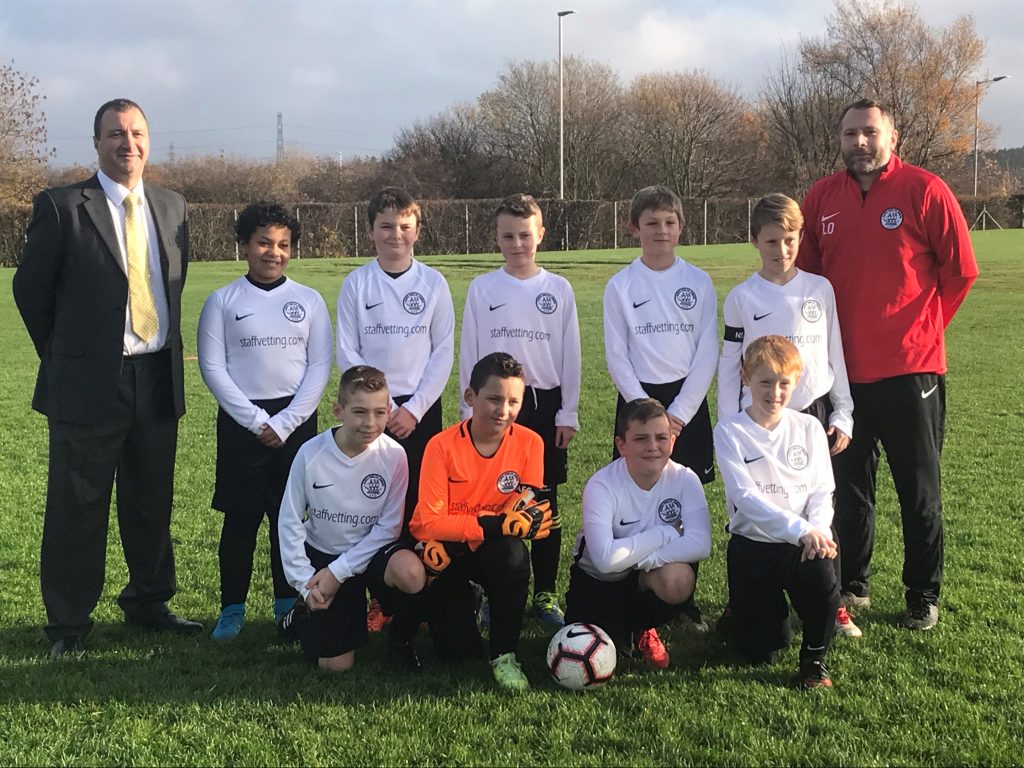 September 2018 –
Staffvetting.com sponsor Whitley Bay Air Cadets
Staffvetting.com, the UK's leading provider of quality staff vetting services to sponsor local Air Cadets Squadron Owned Vehicle.
The £1000 sponsorship will assist in helping towards the maintenance of a vehicle – which will be used by 1156 Sqn – the local unit of Air Trading Corps which covers the area of North Tyneside in and around Whitley Bay. The Air Training Corps is the name of the RAF Air Cadet organisation and it provides numerous opportunities to young people between the ages of 12 and 20 and the normal operating numbers at the unit are between 20 and 30 cadets. Steve Kirtley, Former Officer Commanding at the Squadron said, 'We are delighted Staffvetting.com have assisted in helping towards the cost of our vehicle. This vehicle is of invaluable use and allows us to take the young cadets to various activities and transport them on visits that previously wasn't possible'.
The young cadets are given the opportunity to partake in many different activities and by attending they earn qualifications which are useful not only in military circumstances but also in civil life. As such the Air Training Corps is a registered charity which need funding locally, this funding is vital when not all young people come from a background where money is readily available to pay for these opportunities.
Managing Director, Stephen Brown at Staffvetting.com fully understands the need for this funding adding, 'Our 'First Steps' policy at Staffvetting.com which is part of our Corporate Social Responsibility is instrumental in having a positive impact in our local community and helping both children and adults realise their dream and therefore making a positive difference. We are serious about empowering young people to work hard and to be the best they can. We are delighted to be able to assist with sponsorship towards the cost of their vehicle and look forward to hearing about the cadets realising their dreams'.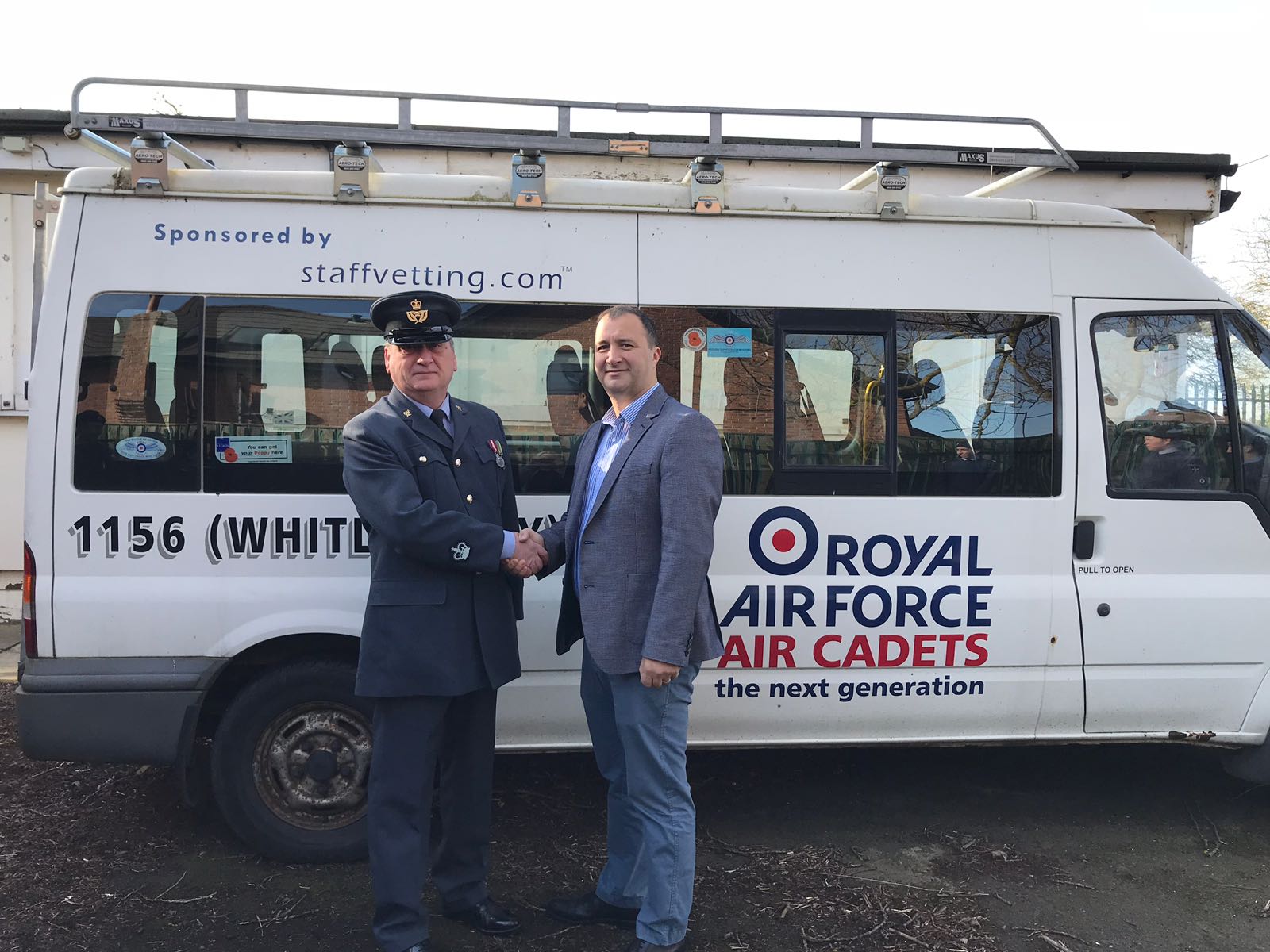 Stephen Brown, Managing Director at Staffvetting.com and Steve Kirtley, Former Officer Commanding at 1156 Squadron, Whitley Bay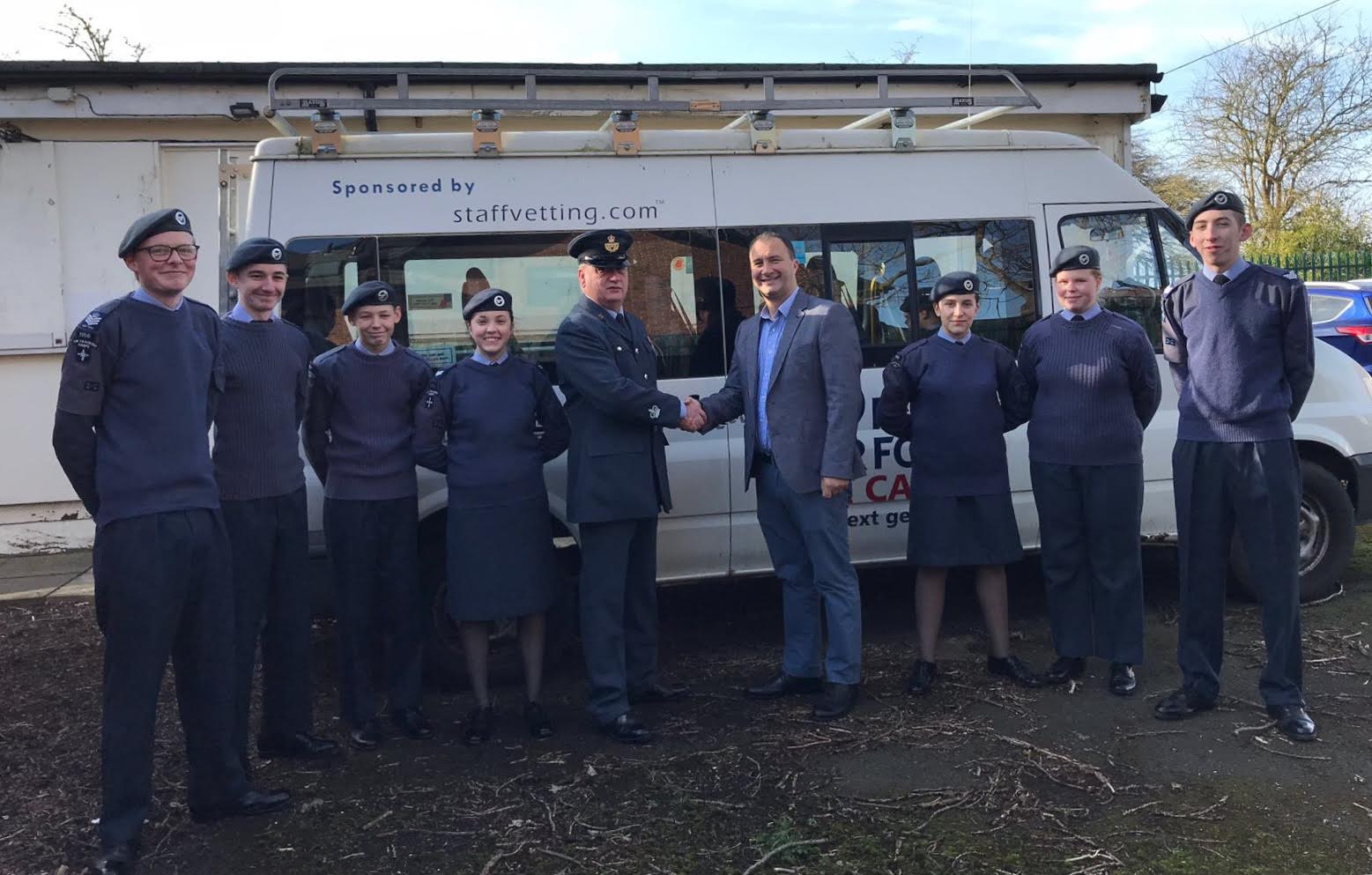 Stephen Brown, Managing Director at Staffvetting.com and Steve Kirtley, Former Officer Commanding with representatives of ATC 1156 squadron
March 2018 –
M10 Missions Charity receive funding from Staffvetting.com
Staffvetting.com are delighted to help with providing funding to M10 Missions. This local organisation is about transforming the lives of young people aged 16-18 by being a lead provider of investment, leadership and mission experience. Practically speaking, they train young people in leadership and life skills development and then follow that on by taking them on a trip to Mexico to build houses for families living in extreme poverty, serving in orphanages and befriending teenagers in rehab centres.
Stephen Reily, CEO at M10 Missions said, 'M10 Missions is about transforming the lives of young people whilst extending a service of love to the poor in Mexico. We were delighted to receive this funding as it enables us to make a big difference to the lives of the people we volunteer to help.'
This worthwhile Mission provides young people with a unique service who want direction and purpose when it comes to reaching their goals in life and this relates to Managing Director, Stephen Brown, 'At Staffvetting.com, we strive to support and encourage young people to realise their dreams. This is a very exciting opportunity and we look forward to keeping up to date with their progress.'