DBS checks
From a DBS-approved Responsible Organisation
Quick, low-cost and online – the full range of DBS checks.
Basic DBS checks are available for everyone and show details of convictions and conditional cautions considered to be "unspent".
Standard DBS checks are primarily used for people entering the legal, judiciary or accountancy professions. Strict eligibility criteria apply.
Enhanced DBS checks are for people working in "Regulated Activity" i.e. working with children or vulnerable adults. Strict eligibility criteria apply.
What is a DBS check?
A DBS (Disclosure and Barring Service) check is a process in the UK that examines an individual's criminal record to identify any convictions, cautions, reprimands, or warnings. It helps employers make informed decisions regarding an individual's suitability for certain roles or positions.
Get a Quote Today
INFORMING YOUR APPLICANT CHECKS ARE REQUIRED
Employers are obliged to make applicants aware as soon as possible that DBS checks (criminal record check) are a requirement for the job, complying with the Rehabilitation of Offenders Act 1974.  Staffvetting can assist your HR team to design a recruitment process which complies with the Act and carry out the DBS checks using our secure online screening portal.
SPENT & UNSPENT CONVICTIONS
The Rehabilitation of Offenders Act 1974 defines a conviction is deemed spent when a defined period of time (or rehabilitation period) has passed after the individual has been sentenced. The Rehabilitation of Offenders Act sets out rehabilitation periods for each type of crime. Once a conviction is spent, it will no longer appear on a Basic DBS certificate. Spent convictions should not negatively count against an applicant.
3 TYPES OF DBS CHECK IN THE UK
We offer all three type of criminality check: Basic, Standard and Enhanced – each level provides a different level of disclosure, assurance and has different eligibility criteria.
Everyone is eligible for Basic DBS checks, but Standard and Enhanced DBS checks have strict eligibility criteria and can only be applied for by an organisation or business.
Employers have a legal responsibility to ensure their applicants are eligible for a Standard or Enhanced DBS checks before applying for them. No refunds can be issued after the application process has commenced. Find out more about the Standard and Enhanced DBS eligibility criteria here.
If you're not sure which DBS checks are suitable for your organisation, or what the eligibility criteria mean, please email our friendly team at info@staffvetting.com and we will help.
HOW LONG DOES A DBS CHECK TAKE?*
Basic DBS checks usually take 14 days, sometimes less. But they can also take longer during periods of very high demand such as seasonal holiday periods likes Christmas. They may also take longer if the DBS needs to clarify the accuracy of the information provided by the applicant with us, the applicant, or the sponsor (our client). If an applicant has lots of name and address changes to verify on their application, this can also extend the completion date.
Standard and Enhanced DBS checks usually take 14 days as well. Again, this can vary depending on the accuracy of the information provided by the applicant and the amount of name and address history that we, the sponsor and the DBS need to verify. The number of police services involved can also extend the completion time.
WHERE DO THE CERTIFICATES GO FOR DBS CHECKS?
The DBS always send out the certificates.
The Basic DBS check certificates can be sent either to the applicant's current home address or the sponsor's nominated address which was listed on the DBS check application. The sponsor is the person or organisation paying for and requesting the check.
The DBS will always send the certificates for Standard and Enhanced DBS checks directly to the applicant's home address listed in their application from, never to the sponsor or us. The sponsor can then request to see the certificate from the applicant directly.
The DBS only sends only one copy of the paper certificate out, either to the sponsor or the applicant. But one reprint – and only one -can be sent to the same address again. The applicant always receives a confirmation from the DBS that the check was carried out, and instructions on how to create an online DBS account so that they can access a digital copy of their certificate.
If they don't create this account within the 30 days, they will not have access. So, you could choose to send a copy of the paper certificate to them if you wanted but it's probably cheaper for you and more secure to advise them to create that account and access it themselves directly.
Certificate reprints can be requested by the applicant by following the steps on the GOV.UK reprint guide.
WHAT INFORMATION DO DBS CHECKS REVEAL?
A Basic DBS check will show the details of all the applicant's convictions and conditional cautions that are considered to be "unspent" according to the terms of the Rehabilitation of Offenders Act 1974.
A Standard DBS check will show both spent and unspent convictions, cautions, reprimands and warnings that are held on the Police National Computer, which are not subject to filtering.
An Enhanced DBS check will show the same details as a Standard DBS check and, if the role is eligible, an employer can request that one or both of the DBS Barred Lists are checked. The certificate may also contain non-conviction information supplied by relevant police forces, if it is deemed relevant and ought to be contained in the certificate.
CAN YOU FAIL A DBS CHECK?
No. DBS checks don't give you a pass or fail result. The certificate just displays information that is relevant to the type of check that was carried out. There are two types of result that we receive:
Certificate contains no information
Certificate contains information, please wait to view certificate
The first one means that no information was found in the DBS database or Police National Computers relating to your name and address. The second result means that some information was found. This could be an unspent conviction or conditional caution if it was a Basic DBS check. If it was a Standard check then it might show a spent or unspent conviction or conditional caution. And if it was an Enhanced check it might show the same as a Standard plus any additional information from the Police that is relevant to the role.
We never see these certificates either. The DBS always send them to the applicant or the Sponsor (the organisation paying for the check to be done.)
WHO CAN APPLY FOR DBS CHECKS?
Anyone can apply for Basic DBS checks. We only work with companies and organisations however and cannot process individual DBS checks for members of the public.
Individuals cannot apply for a Standard or an Enhanced DBS check on their own. They must be requested by a recruiting organisation e.g. an employer or prospective employer for example. The application form must then be reviewed and countersigned and submitted to the DBS by a Responsible Organisation (such as Staffvetting.com).
You can find out more about the DBS here.
HOW TO COMPLETE DBS CHECKS
It's a simple process: the applicant fills in an application form. they provide personal details like their name history, date of birth, and address history for the past five years. They also provide documents proving their identity and address e.g. a passport and driving licence and a recent bank statement or utility bill. The sponsor then reviews and checks these details, especially the documents, comparing them to the applicant in person. Basic DBS checks can be submitted directly through out portal to the DBS for processing. But we will always review Standard and Enhanced DBS applications, and countersigning them, before submitting them to the DBS on behalf of the sponsor (our client).
Does a DBS expire after 3 years?
No, a DBS (Disclosure and Barring Service) check does not have an official expiry date. The information provided in a DBS certificate is accurate at the time of issue, but employers may request fresh checks periodically based on their policies or the nature of the role.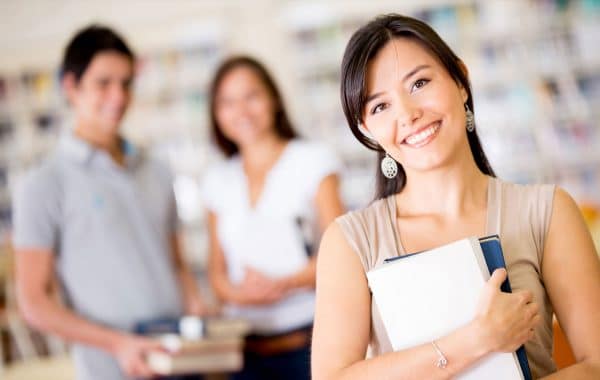 All applicants will be asked to give their consent to apply for all types of DBS checks. There are no eligibility requirements for Basic DBS checks, but there are strict eligibility rules regarding Standard and Enhanced DBS checks. Find out more about eligibility on the DBS website.
The video, created by the DBS, covers a number of different subjects, including:
The different types of DBS check, and how to apply
What type of information may be included on DBS certificate
What countries DBS covers
The DBS Barred Lists
* The fastest time we have received an electronic confirmation of an applicant's criminality result once a completed application form has been submitted to DBS is three minutes and forty seconds. Many applications being processed using this new online system have the electronic results within one day of submission, however responses times can fluctuate depending on volume being processed. The current average time for a response recently is between two and five days after submission. Please note original certificates are physically dispatched via normal mail after the receipt of the electronic result by The Disclosure and Barring Service not Staffvetting.com, these may take several days to be delivered.