BPSS security clearance checks
What does a BPSS security clearance check consist of?
BPSS security clearance checks are mandatory for all entry-level government positions and include:
5-year address history
Basic DBS check – unspent criminal record check
Identity – this also includes Sanctions, Politically Exposed Persons, HM Treasury and Specially Designated Nationals checks.
3-year Career History – including verifying any gaps in career history over 31 days.
Right to work – we check the applicant has a valid proof of Right to Work in the UK.
Who needs a BPSS check and what does it provide access to?
Any individual with any access to government assets will need a BPSS security clearance check. This includes civil servants, members of the armed forces, temporary staff in government department and contractors. BPSS clearance:
allows access to UK OFFICIAL assets and occasional access to UK SECRET assets
is needed to work in areas where SECRET and TOP SECRET information may be overheard.
is for people who require access to the Public Services Network (PSN).
Enquire Now

Both the Cabinet Office and the Centre for Protection of National Infrastructure (CPNI) recognise the importance not only of security clearance checks, but also of enlisting an appropriate and properly accredited organisation to conduct it (especially if the correct types of checks cannot be conducted in-house).
CPNI have issued a best practice guide to security clearance screening which states that "Pre-employment screening is a fundamentally important element of any personnel security regime".
It also goes on to say that, "The guide has been written for organisations that own or operate assets, services and systems which form part of the UK Critical National Infrastructure (CNI) and therefore have a responsibility for pre-employment screening."
Sectors classed as part of the UK Critical Infrastructure:
Communications
Emergency services
Energy
Finance
Food
Government and public services
Health
Transport
Water
As such, we are perfectly placed to implement BPSS security clearance checks for any size organisation.  Contact our team today to discuss how we can help you.
Enquire Now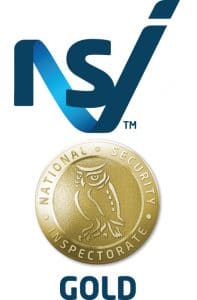 What is the BPSS security clearance check process?
Here's the basic process and what checks we carry out during the screening:
The "Sponsor" (our Client) creates an application and the applicant receives an email inviting them to complete the application form.
The Applicant completes the application and submits it, with their consent, to the Client for review.
The Client checks and submits it to Staff Vetting – the Client must check the Applicant's consent, documents and information are valid before submitting it to us.
Input & Verification – we check the applicant has provided valid consent and enough accurate data and documents for us to be able to carry out the next step.
5-year Address History – This requires the Applicant to list the month and year of any addresses they've lived at, along with uploading a valid document as proof of their current address
Apply for the DBS/Disclosure Scotland Basic check – This is a criminality check through the Disclosure and Barring Service or Disclosure Scotland which shows any unspent convictions only. The certificate is sent from the DBS or DS to either the Client or the Applicant's current address, never to Staff Vetting.
ID Verification/Sanctions – We verify the Applicant's ID using the valid document they've uploaded, and this also checks if they're on any Politically Exposed Persons (PEP), HM Treasury (HMTFS) or Specially Designated Nationals (SDC) sanctions lists.
3-year Career History – We ask the previous employers listed in the application to provide a reference for each period  of the Applicant's 3-year career history. This also includes any gaps in their career history over 31 days.

If previous employers refuse or aren't able to provide verification in writing to us, we'll ask the Applicant for more documents to evidence the start, middle and end of each period we need to verify.
These documents could be payslips, P45 or P60, NI records*, educational qualifications or certificates for example.  For career gaps, for example, these could be Benefit statements or copies of tickets, passport stamps or accommodation bookings for periods of travel. We'll always try to help them with what documents they can provide as evidence if they're not sure. A full list of acceptable documents is here.

Right to work – We check that a valid proof of Right to Work in the UK has been uploaded, as the BPSS Screening Standard requires us to confirm that they hold this.

The full Right to Work checking process always remains the Client's responsibility as their Employer/Sponsor.

QA – This is where we review the entire application and check it meets the BPSS security clearance check's criteria.
Reporting (to the Sponsor/Client) – This is where we report the outcome to the client.
Important to know about BPSS screening:
We will contact the Applicant directly if we need them to clarify anything at any point during the process, or if they need to provide more documents or alternative evidence.
We make no judgments about an applicant's suitability for the role for which they are applying. That is the Client's responsibility.
We are obliged to follow the British Standard with respect to how we carry out the checks and what evidence is acceptable to meet the Standard.
The screening process is always carried out with the Applicant's full consent and no one contacted during the screening is legally obliged to respond to our requests to provide information in support of an application.
We also have a strict Mutual Respect Policy in place which seeks to treat everyone we work with, with kindness, dignity and respect.
*NI records are an excellent form of evidence and we encourage Applicants to apply for them here for free before they begin the screening process: https://www.gov.uk/check-national-insurance-record
Enquire Now